Community Outreach & Education
Our Outreach Department shares a message of safety and hope within the community.  Educating our young people about bullying is critical to preventing violence in adults, as evidenced by a 2010 study by Harvard School Of Public Health.  For the first time, research documented what many professionals had suspected for some time – children who bully are four times more likely to physically abuse their intimate partners as adults.
This speaks to the importance of breaking the silence on the topics of bullying, sexual harassment, family violence and sexual assault.  We also provide education with an emphasis on what bystanders can do to prevent violence and help victims before it's too late. In 2015 our Outreach staff addressed almost 35,000 students and members of our community!
Meet the Outreach Team –
Viviana Silva-Sanchez (Outreach Manager) has been advocating on behalf of domestic violence survivors for 5 years. She received a Bachelor's Degree in Psychology from Sam Houston State University.  Her ambition in empowering victims and/or survivors of domestic violence is personified by her positivity that she brings to each presentation.   Her experiences assessing victim/survivors and providing direct services, drives her passion for working with youth to build skills that aim for healthy relationships.
Deidra Snell-Evans (Outreach Coordinator) has been advocating on behalf of domestic violence survivors for the past year. She received her Bachelors of Science in Victim Studies from Sam Houston State University. Originally from Detroit, MI, she has now found herself here in Texas pursuing her love for the helping profession. Her passion for working with the youth has become a great asset to our outreach team.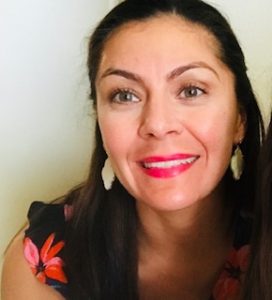 Norma Lopez (Outreach Coordinator) grew up in the Midwest in Illinois and Michigan and graduated from Western Michigan University and studied Sociology and Social Work. In Michigan is where the passion for serving others in social services started through volunteering and working for domestic violence shelter and then working as a case manger and legal advocate for domestic violence program in Chicago, Illinois. Today Norma is excited to bring her over 10 years' experience working with children, youth and adults and make a difference by educating children and adults in schools and the community through the Montgomery County Women's Center Community Outreach Education. She is committed to motivate and inspire youth and adults as an Outreach Education Coordinator.
---
Presentations and Training
Our school-based programs educate students about bullying, cyber-bullying, dating violence, sexual harassment and family violence. We deliver age-appropriate information to students from grade school through college, as well as to educators and parents.
Our goal is to help victims and their loved ones realize that there are options and they don't have to stay in an unsafe situation.
Dynamics of Domestic Violence and Abusive Relationships
Dynamics of Teen Dating Violence and Abusive Relationships
Teen Dating Violence for Educators
Teen Dating Violence for Parents
Youth Empowerment Program (Teens)
Personal Empowerment Program (Adults)
Dynamics of Sexual Assault
40 Hour Sexual Assault Training (State Mandated)
Sexual Harassment in Schools or the Workplace
Bullying / Cyberbullying
To view a detailed description of each presentation and training we offer, click here.
To request a presentation for your school, business or organization, email outreach@mcwctx.org.
The Montgomery County Women's Center also offers educational programs to:
For information or to schedule a presentation, please contact the Outreach Manager: 936.441.4044 ext. 39 or email outreach@mcwctx.org.
---
Special Programs
MCWC IS AN OFFICIAL TRAINER FOR THE "CUT IT OUT" PROGRAM!!
Salon professionals are in a unique position to recognize the signs and symptoms of abuse in their clients and co-workers. Because of the intimate and nurturing nature of the relationship between salon professionals and their clients and co-workers, salon professionals can often spot signs of physical abuse that others may never see.
Research shows that most battered women never call the police or go to a shelter. However, they do usually talk about the abuse with someone they trust. Because salon professionals are skilled and experienced listeners who are personally interested in those around them, many victims suffering from abuse feel comfortable confiding in them – even if they would never tell anyone else. For an abused woman, the salon may be an ideal environment to seek out help because it may be one of the few places she is allowed to go without her abuser.
With proper training on how to recognize the signs of abuse and safely refer victims to help, salon professionals can become invaluable and influential community partners in the fight against domestic abuse.

MCWC IS AN OFFICIAL TRAINER FOR THE ONE LOVE FOUNDATION "ESCALATION" WORKSHOP!!
Escalation is a powerful, emotionally-engaging 90-minute film based workshop that educates your community about relationship violence and empowers you to work for change. Escalation illuminates the warning signs of an unhealthy and potentially dangerous relationship. Repeatedly described as "eye-opening" yet "deeply recognizable," Escalation makes relationship abuse personal, causing participants to ask "What can I do to change this?" (This is a curriculum developed by the ONE LOVE FOUNDATION).
MCWC FILM SCREENINGS AND DISCUSSION EVENTS!!!
Montgomery County Women's Center is proud to offer extended formatting to be able to discuss issue of interpersonal violence that our community faces. We are able to come screen and provide facilitation at your location for a variety of films including:
The Hunting Ground: Sexual Assault on College Campuses, Rape Culture, Title IX, Effects of SA on Survivors, Families and the Community.
Audrey and Daisy: Sexual Assault in High Schools, The Role of Social Media & Technology
A Girl Like Her: Bullying, Teen Suicide, Bystanders, The Role of Social Media & Technology, Effects of Bullying & Suicide on Survivors, Families and the Community.
The Mask You Live In: Masculinity in America, Teens/ Boys Facing Their Emotions, Advertising/ Media, Gender Stereotypes, Being an Ally to Young Men.
Miss Representation: Femininity in America, Advertising/ Media, Gender Stereotypes, Being an Ally to Young Women.
The Invisible War: Sexual Assault in the Military, Rape Culture, Institutional Violence, Effects of SA on Survivors, Families and the Community.
Hidden Victims: The Effects of Family Violence on Children, Cycle of Abuse, Generational Cycle of Violence, Being an Ally for Children, Supporting Families Experiencing Domestic Violence.
---
MCWC Awareness Campaigns

MCWC is a sponsor of the Clothesline Project! This is a visual display project used to address the issue of violence against women. It is a vehicle for women affected by violence to express their emotions by decorating a shirt. They then hang the shirt on a clothesline to be viewed by others as testimony to the problem of violence against women. In an effort to increase awareness we have hosted displays at many agencies all across Montgomery County.
Personal Empowerment Program