31 Miles In 31 Days Participant Guide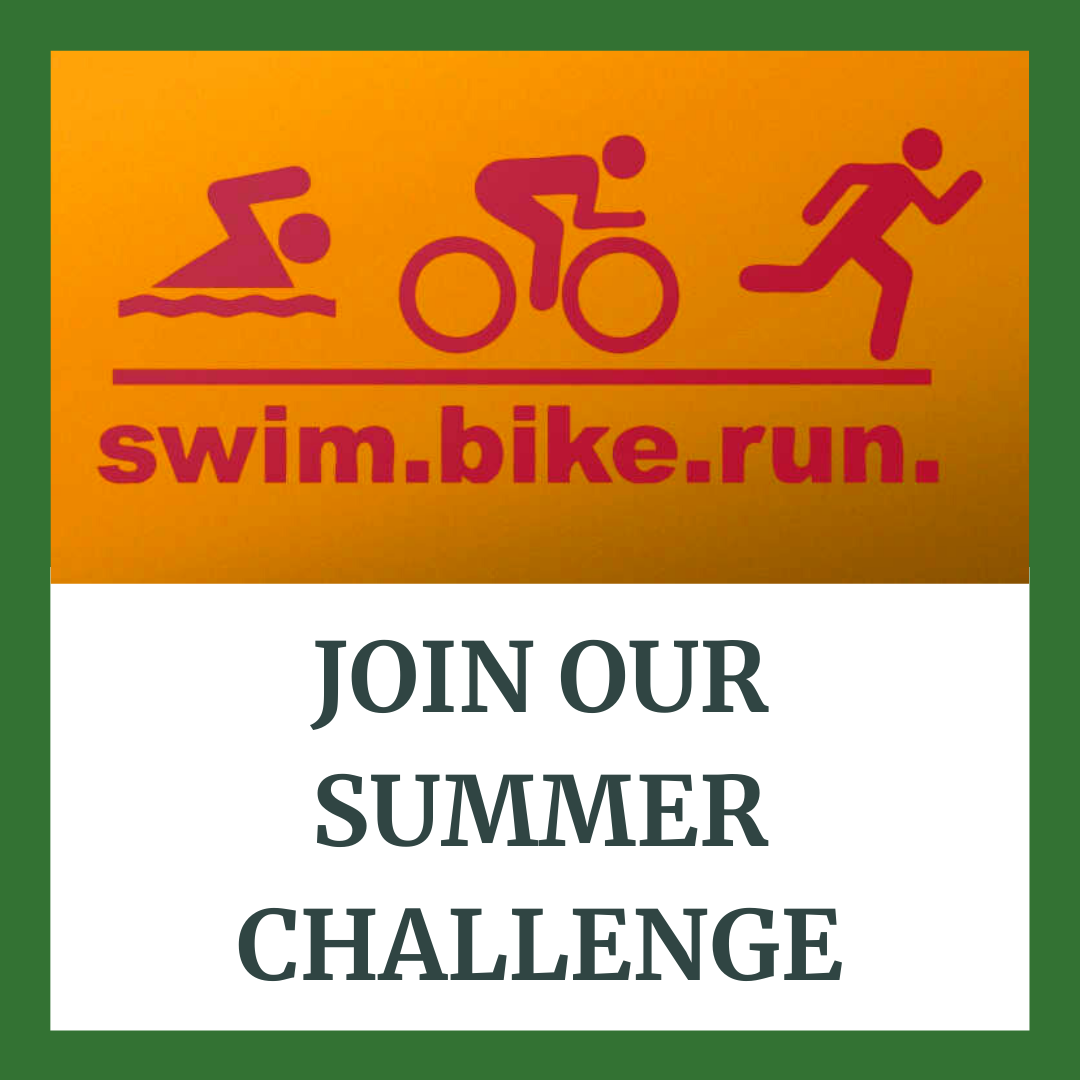 Thank you for joining our "31 Miles In 31 Days" Summer Challenge.
IMPORTANT LINKS:
MCWC VIDEO LINKS TO USE IN YOUR POSTS:
HOW TO EARN YOUR SHIRT
Anyone who hits their fundraising target of $100 will get a free t-shirt to say thank you for taking part in the challenge. Be sure to check your email we will be immediately sending you fundraising tips to help you reach your target! ​
Weekly update emails will be sent Sunday nights to all registered participants to show fundraising totals and SHOUT OUT to everyone hitting their milestones.
INDIVIDUAL REGISTRANTS= $100 FUNDRAISING GOAL TO EARN SHIRT
GROUP UP TO 8 PEOPLE= $500 FUNDRAISING GOAL TO EARN SHIRT
GROUP 9-15 PEOPLE= $100/PP FUNDRAISING GOAL TO EARN SHIRT
GROUP 16+ PEOPLS= $100/PP FUNDRAISING GOAL TO EARN SHIRT
We can't wait to hit the ground running (or walking, swimming or cycling) with you this summer!
HOW WILL IN KNOW IF I GET DONATIONS?
Each time you receive a donation, you will get an email telling you who the donor was and how much they donated.
​
HOW YOUR FUNDRAISING HELPS OUR CLIENTS
Fund a Family at our Shelter, including meals, transportation, counseling services and life skills groups
$175.00 for one night
$1,200.00 for one week
$5000.00 for one month
Other programs you can support:
$100.00 raised provides a one-hour classroom presentation to educate youth about issues related to dating violence, sexual harassment, sexual assault and bullying.
$175.00 raised provides a week at summer camp for a child.
$250.00 raised provides a weeks' worth of Shelter transportation for clients.
$350.00 raised covers the cost of our 24/7 crisis hotline operation for one day.
$500.00 raised provides birthday parties and gifts for 15 children throughout the year at our Shelter.
$750.00 raised provides the legal funding needed to file a PROTECTIVE ORDER for a victim.
$1,000.00 raised provides one month of counseling for a domestic violence survivor.
$1,500.00 raised helps equip children and teens living at our shelter with the technology and school supplies they need to be successful in online learning.
SOCIAL MEDIA BEST PRACTICES
Post DAILY: Make sure you are reaching out to your audience every day about the run—post pictures of you on your run and content about the agency using the video links above.
Short and sweet: Did you know the ideal post length is 40-80 characters? That's tough to do, but the takeaway is to-the-point posts are most effective.
It is ideal to always include an image or a link in your post.
Please remember you are representing Montgomery County Women's Center when posting.
Pro tips: Want to include a link to a story or video but also link to THE DONOR PAGE so people have a call to action? Insert the link to the story/video first, so it populates a link preview. Then, paste THE DONOR PAGE link.
Since Twitter has limited characters (280), use a service like Bitlyto shorten THE DONOR PAGE link.
KEY ELEMENTS FOR EVERY POST
Hashtag:#TeamMCWC #MCWC
Link to THE DONOR PAGE (Add the link to your Bio on Instagram)
Tag @MontgomeryCountyWomensCenter or @MCWCTX on Facebook
POST IDEAS FOR YOUR SOCIAL MEDIA
Profile picture: Change your photo to one of you running, or holding a sign which reads, "I'm Running For MCWC!"
Cover photo: Update a cover photo with Team MCWC or running theme. You can always incorporate a Team BMC logo, available in your toolkit.
Hosting a fundraising event? Create an event on Facebook! Invite your friends and share the event on your page.
Posts: ideas and sample text
Make An Announcement:
Let the world know you are running (walking, biking or swimming) with #TeamMCWC and supporting victims/survivors of domestic violence and sexual assault!
I'm doing the #2021SummerChallenge with @MCWCTX and @MontgomeryCountyWomensCenter! I am running (walking, biking, swimming) because [insert short blurb]. My goal is to raise $XX, and your support would mean so much to me and to the victims/survivors they support #TeamMCWC
GIVE THANKS: Give shout outs to your donors through your social media channels. Tag friends and family in your posts!! Include the "I'm running (walking, biking, swimming)" graphic
ALWAYS include the THE DONOR PAGE link.
MAKE A REQUIEST FOR DONATIONS- SAMPLE POSTS
Reach out to your social network to donate to your run.
MAKE DAILY POSTING FUN
Sunday Runday: Invite friends to come join in the fun with you…. Dress up in costumes and take pics to share on your social media.
Music Mondays: Share your favorite run playlists on social media. Let friends and family vote on your run playlist for the week. Or take suggestions for songs to add to your playlist.
Training Tuesday: Share your training journey:Post photos and updates about your training. It is a great way to keep donors engaged and also pique the interest of potential new donors! Post with a photo of you training, or of workout summary from phone/smart watch.
This week I ran/swam/biked/walked x miles toward my Summer Challenge with @MontgomeryCountyWomensCenter! #TeamMCWC
Wacky Wednesday: Wear wacky socks on your run. Have people vote on the pair you will wear.
Thankful Thursdays: Shout Out to donors on this day. Tag friends and family who are supporting you in posts or do a Facebook LIVE video.

Thank you to everyone for supporting my Summer Challenge- 31 Miles In 31 Days run with @Montgoemry CountyWomensCenter @MCWCTX. I would especially like to thank *tag anyone you would like to thank specifically* for your/their generosity. Your contribution to MCWC is crucial during these challenging times where their clients are at a heightened risk. MCWC needs our help now more than ever. #TeamMCWC

Make a day out of it with Fundraising Friday: 

It's Fundraising Friday! Please consider making a donation today to my Summer Challenge 31 Miles IN 31 Days run with @MontgomeryCountyWomensCenter. *ADD creative incentive like, "when you donate $x or more, I will make you a baked good"; or "I will write your name on me on Marathon Monday"; or any other incentive you can offer to donors!* #TeamMCWC

Story Saturday: Let people know what MCWC is all about.

I am running the Summer Challenge- 31 Miles In 31 Days with @MontgomeryCountyWomensCenter raising critical funds for victims of domestic violence and sexual assault. MCWC unique role in caring for the county's most vulnerable and underserved is more important than ever. MCWC needs our help now more than ever. Please consider making a donation, your support is truly critical during these challenging times.  #TeamMCWC

Include a video from the LINKS LIST at the top of this page OR the 2020 Program Statistics images (below) and insert the DONOR PAGE link
GRAPHICS FOR SOCIAL MEDIA POSTS
Looking to make your own graphics? Check out below for a one-stop-shop about image dimensions. Use a free service like Canva to create your own!
POST EXAMPLE: By supporting my Summer Challenge you can help ensure that these FREE services are still available to victims and their families. Each of these programs provides a key component to victims building a new life free from violence. Please consider making a donation by clicking here: igfn.us/form/zFOa3w
POST EXAMPLE: Hello Friends & Family!! This summer I will be participating in Montgomery County Women's Center's "31 Miles In 31 Days" Summer Challenge. I've committed to run, walk, swim or bike this summer to help raise funds for victims of domestic violence and sexual assault. Your support for this event is greatly appreciated, please follow the prompts to make your donation. The Montgomery County Women's Center has been committed for many years to providing a 24-hour hotline, safe shelter, crisis intervention, counseling, advocacy and legal services to survivors of family violence, sexual assault and stalking. Your support assists us in continuing to provide these services at no cost to the clients and their families. Please consider making a donation by clicking here: igfn.us/form/zFOa3w